Products: Motor Fuel Tax Software: Illinois (IL)
The Illinois Motor Fuel Tax Software is an application created by ABJ Associates Inc. to assist in the electronic submission of legally required fuel tax information to the state of Illinois.
Main Menu
Menu buttons enable the user to select where data input is required. Filer, Seller and Customer files provide retention of information used repeatedly from month to month. All schedules currently used for electronic filing of Illinois motor fuel taxes are accommodated, included the most recent changes splitting dyed and clear diesel sales to separate schedules. Month End Processing provides the user with the opportunity to preview schedules on screen before producing the required diskette and submission report.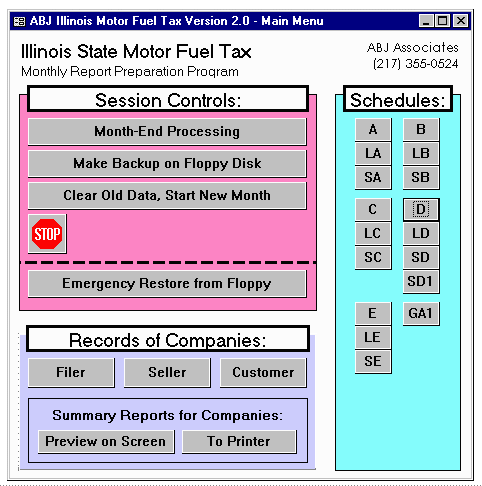 ---
Entry Form: Schedule A
All schedules incorporate the same look and feel to increase productivity and accuracy. Master files are utilitized to reduce keying of repetitive information.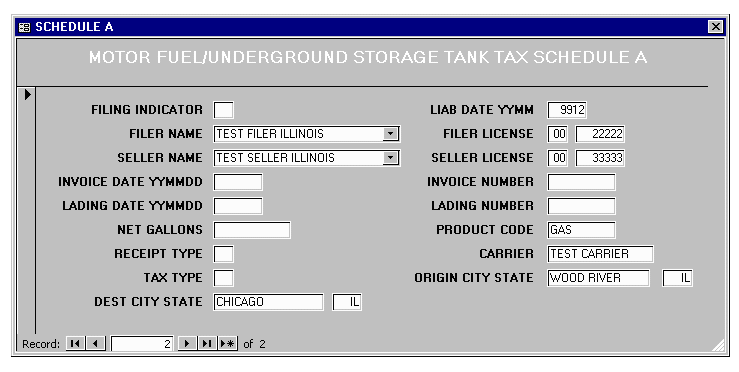 ---
Entry Form: Schedule SD
---
Entry Form: Schedule SD1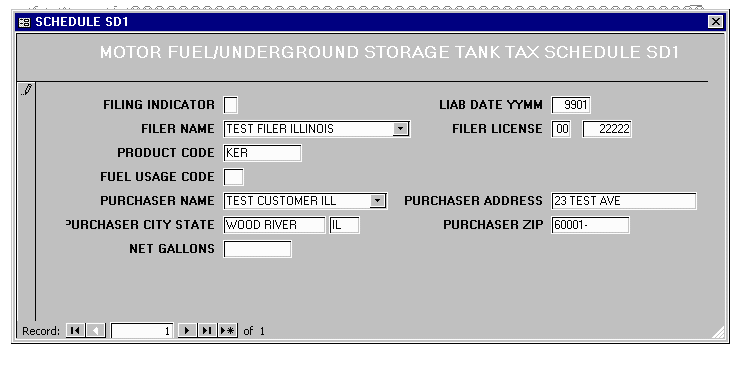 ---
Report
Paper schedules are produced with each monthly filing for the user's retention or for submission to the Illinois Department of Revenue if requested.